Western Caspian University Announces Essay Competition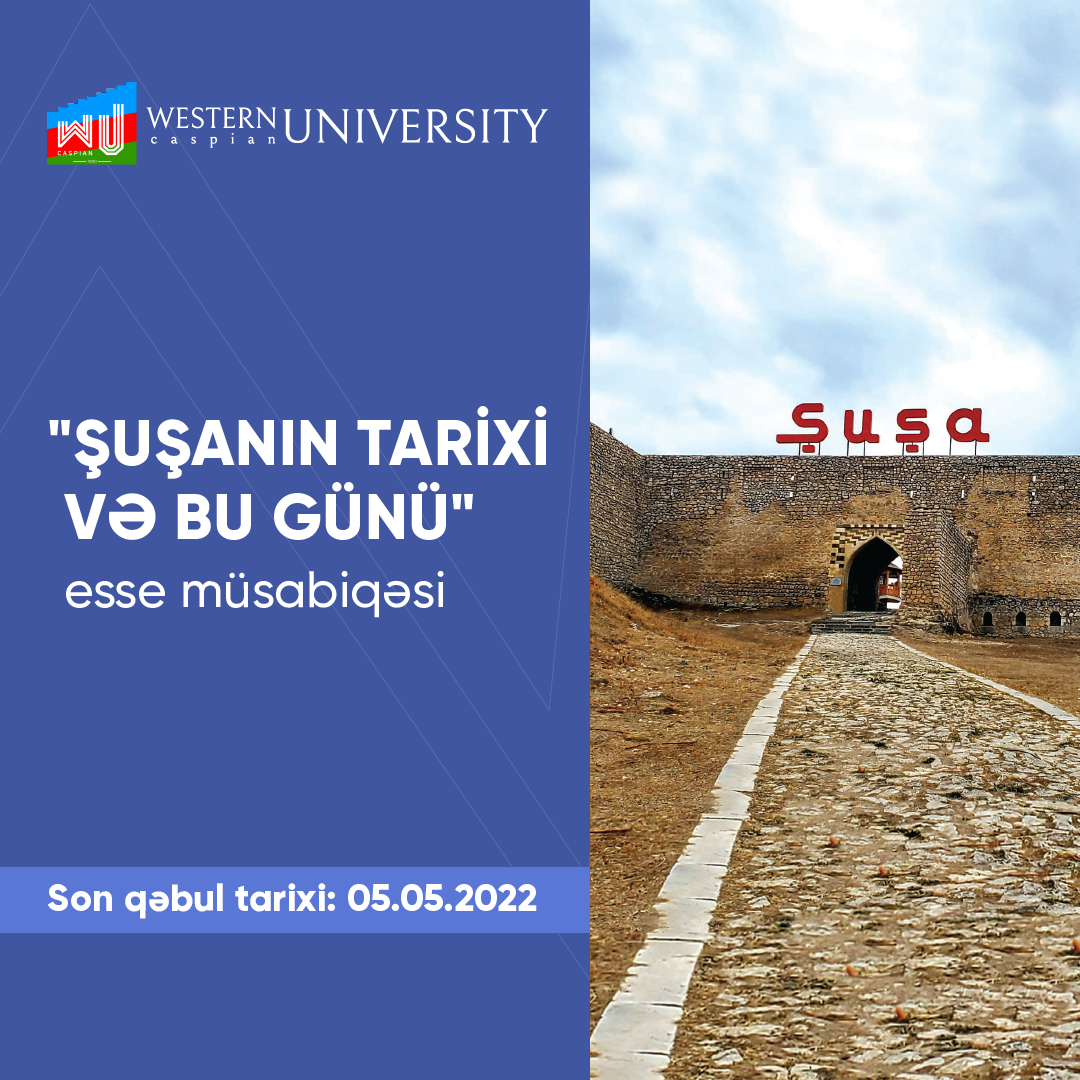 Western Caspian University holds an essay competition among 9th, 10th and 11th grade students of secondary schools. Essays will be accepted electronically until 05.05.2022.
The results will be announced on 13.05.2022.
The winners of the first three places will be awarded.
Topic: History and Present Day of Shusha
Format: volume 2-3 pages, format A4, size 14, font Times New Roman, 2 cm on each side; 1.5 interval. The student's name, surname, patronymic, full name and address of the educational institution, contact number must be indicated in the essay.
Language: Azerbaijani language.
Recommendations:
1. Demonstrate your free thinking by demonstrating the knowledge you have gained;
2. Avoiding confusing ideas, inappropriate formality, lavish pathos, unethical statements;
3. To follow all the norms of literary language, to use punctuation marks appropriately;
4. Send the essay to the specified e-mail address: musabiqe@wcu.edu.az
Contact number: 492-61-63 (14)
E-mail: musabiqe@wcu.edu.az