A memorandum was signed with NIPI "Sukalal"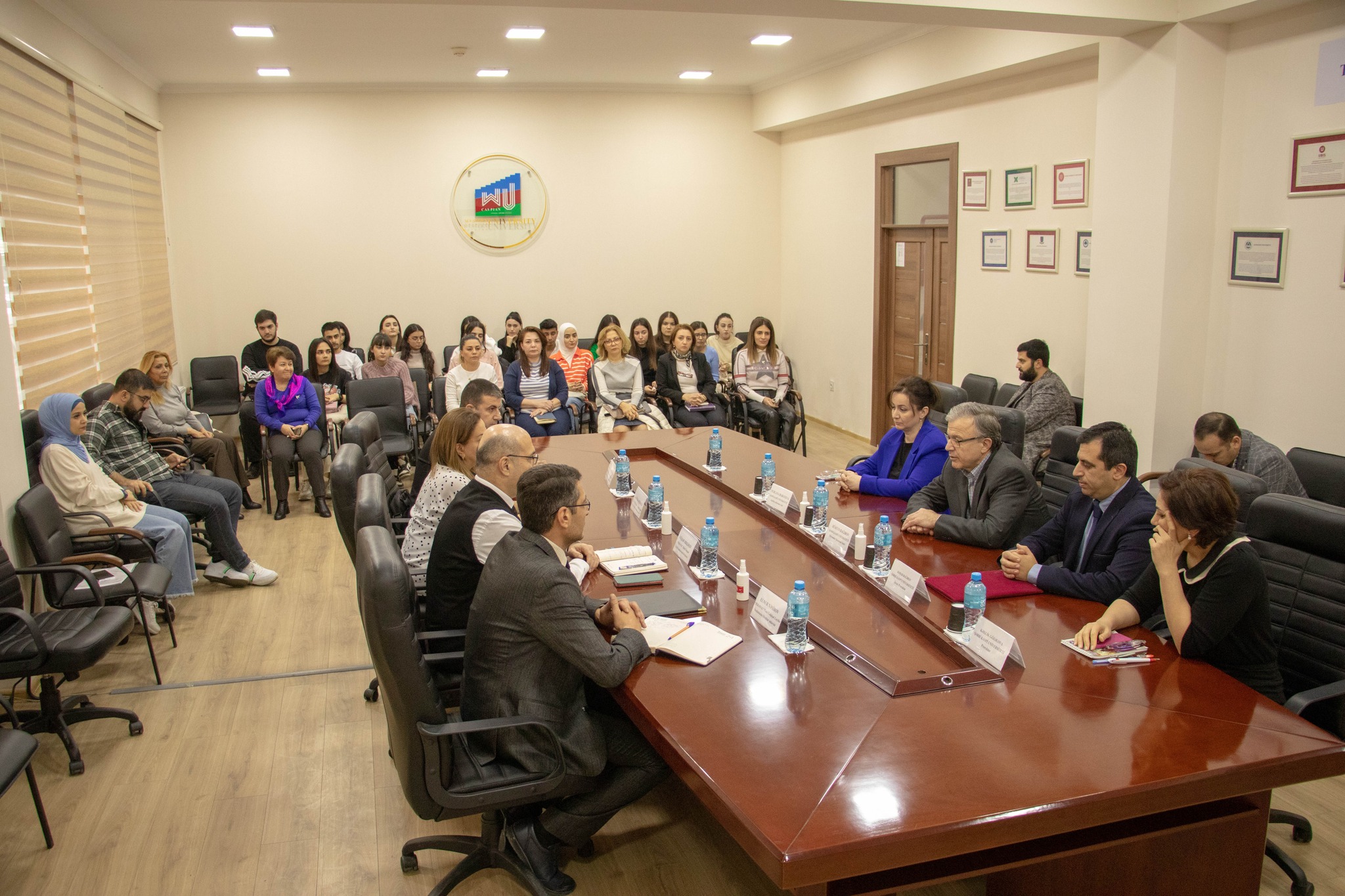 A memorandum of cooperation was signed between the Western Caspian University and the "Sukalal" Research and Design Institute.
During the meeting, the chairman of the board of the Western Caspian University, Professor Huseyn Bagirov, director of the Research and Design Institute "Sukalal" Vugar Mirzoev in their speeches noted the need for joint educational and production activities and the importance of this in the accumulation of student experience.
To this end, the parties have declared that they consider it important to organize seminars, training courses and joint courses between the University and the Institute, to hold national and international conferences, round tables, exhibitions, to participate as partners in projects carried out in accordance with the areas of activity, develop and implement joint research work, in order to increase the level of knowledge and skills of specialists.
In order to formalize the issues discussed between the parties, a memorandum of understanding on joint cooperation was signed. In conclusion, the institute's management answered the students' questions.