Students in a joint tree planting campaign by IDEA Public Union and Ministry of Ecology and Natural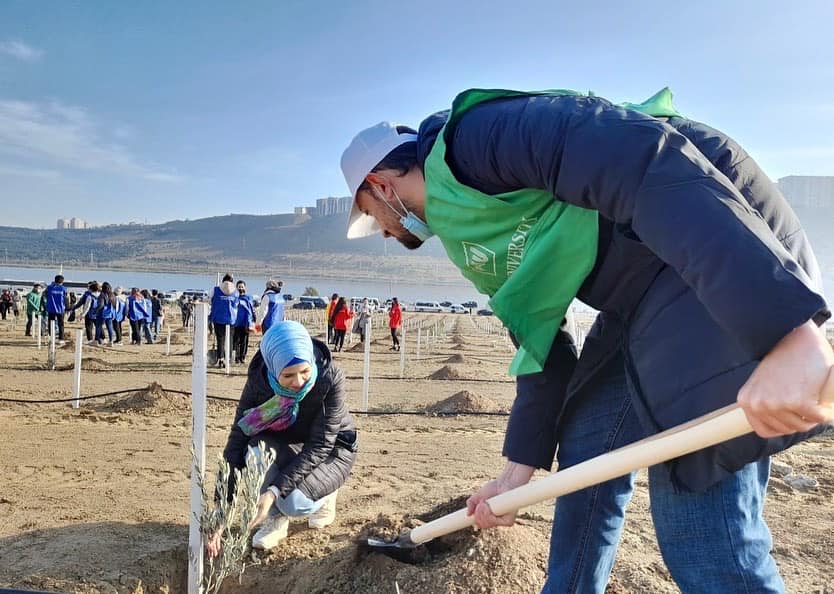 During the action, more than 2,000 trees of different species were planted in accordance with the climate of the Absheron Peninsula.
Minister of Education Emin Amrullayev, who took part in the action, spoke about the importance of the campaign. He noted that the trees planted under this initiative will help protect the environment and create a healthier environment: "Along with Azerbaijanis, more than 100 students studying at various universities in the country participated in the action. Volunteers of the organization "One Volunteer" were also actively involved in the tree planting campaign. I think that the initiative is a serious contribution to the protection of the environment. "