Western Caspian University announces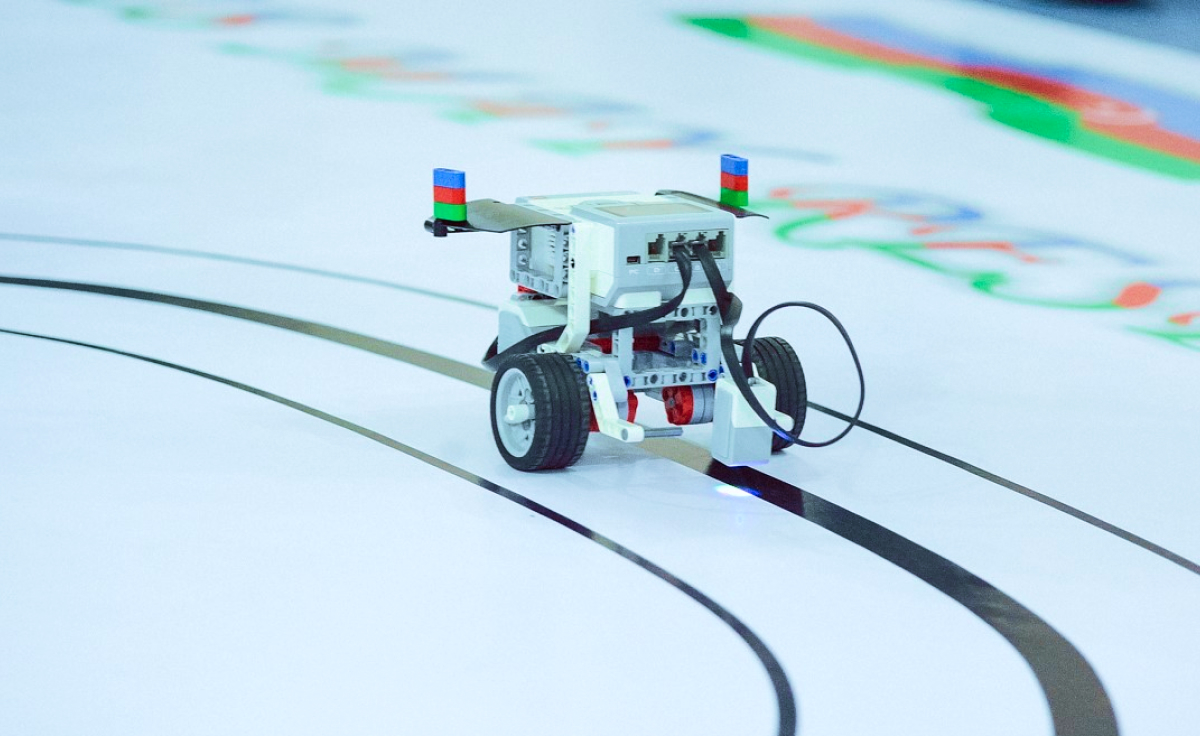 The Western Caspian University organizes Olympiads, hackathons, competitions, exhibitions and conferences for schoolchildren this academic year as it happens every year. The first half of the 2021/2022 academic year begins with the holding of an Olympiad for schoolchildren on the LEGO robotics platform.The Olympiad will be held among students of 9-11 grades. 
It is necessary to register in order to participate in the Olympiad. 
Categories of the Olympiad and conditions of participation 
1. LEGO Sumo 
Within 6 hours after the trainings to be held by the Technopark of the Western Caspian University, the teams must prepare a LEGO SUMO according to the size and weight predetermined by the teams. Then, according to the competition schedule, LEGO SUMO's fight will be held. The goal of the battle is to remove the robot of the opposing team from the battlefield. 
Conditions: 
· Teams must consist of 2 people 
· Must attend trainings and seminars 
· The LEGO Sumo robot to be developed must be made in accordance with the rules of the race 
· Weight: 1000 grams (maximum) 
· Dimensions: width 200 mm, length 200 mm, height unlimited 
2. LEGO Rally 
After the training, students must prepare a LEGO car that can move fast, agile and on the designated line for the 6 hours allotted to them. According to the schedule, the teams must move their LEGO racing cars on the map. The car that reaches the finish line the first will win. 
Conditions: 
· Teams must consist of 2 people 
· Must attend trainings and seminars 
· The LEGO Rally robot to be developed should not use any parts other than those provided by Technopark 
3. LEGO freestyle 
Teams of schoolchildren should be able to freely build their own robots based on their ideas using the LEGO EV3 presented to them. The robots to be presented to the jury will be evaluated according to pre-defined criteria. 
Conditions: 
· Teams must consist of 2 people 
· Must attend trainings and seminars 
· No additional details should be used in the free robots to be developed 
· Projects will be evaluated by a jury 
Awards 
Winners will be selected in 3 different categories at the Olympiad. Winners and all participants will receive various prizes from the Western Caspian University. 
I Place - Arduino professional set 
II Place - Arduino basic set 
III Place - Arduino starter kit 
At the same time, all participants will have the opportunity to receive additional educational benefits and scholarships if they are admitted to the specialities Mechatronics and Robotics, Mechanics and Instrumentation Engineering at the Western Caspian University. 
 Dates 
Deadline for applications: October 29, 2021 
Trainings and Olympiad days: November 1-30, 2021