German expert's webinar to be held:
On March 4, at 15:00, the Western Caspian University will host a webinar on "Business Lobbying" by German expert Stefan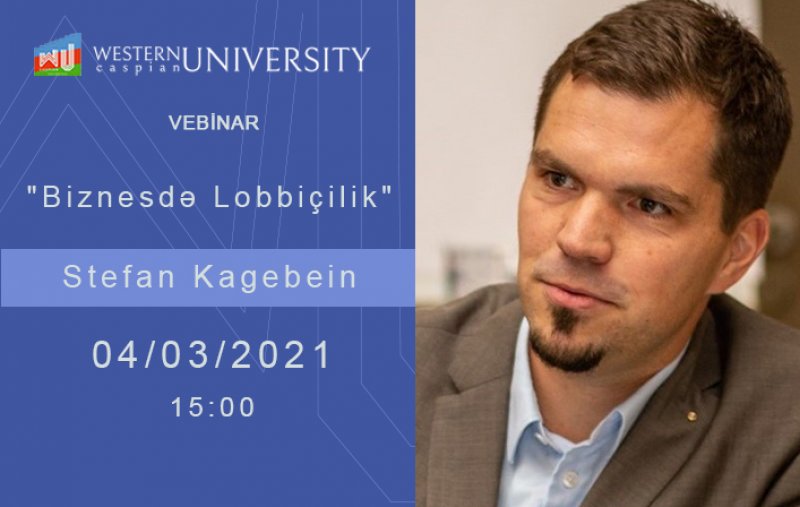 Kagebei.
S.Kagebein is the regional director for Eastern Europe at the German Eastern Business Association in Berlin.
 The webinar is open to the public, and participants in the webinar discussions will be awarded a certificate.
Link to the event: