A Webinar on Renewable Energy Sources Will Be Held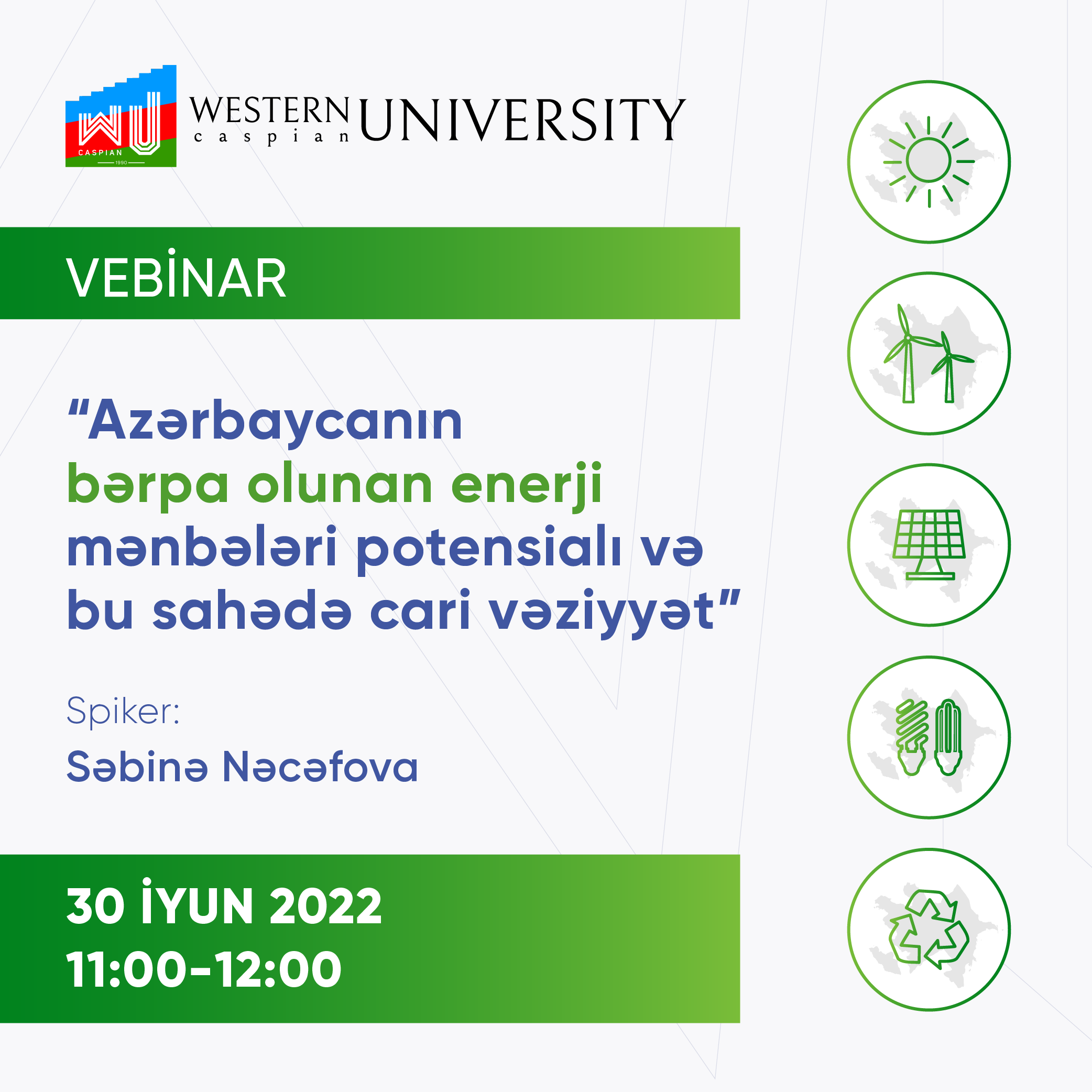 The Western Caspian University will host a webinar on "Azerbaijan's potential for renewable energy sources and the current situation in this area." The webinar starting at 11:00 on June 30th will provide information on the issue of Affordable and Clean Energy, one of the seventeen UN Sustainable Development Goals, and the potential of renewable energy sources in our country. The webinar will discuss global trends, opportunities and challenges in this area.
Sabina Najafova, an employee of the Centre for Strategic Development will conduct the webinar.
The webinar will be in Azerbaijani.