Our students conducted a research at the Caspian Research Centre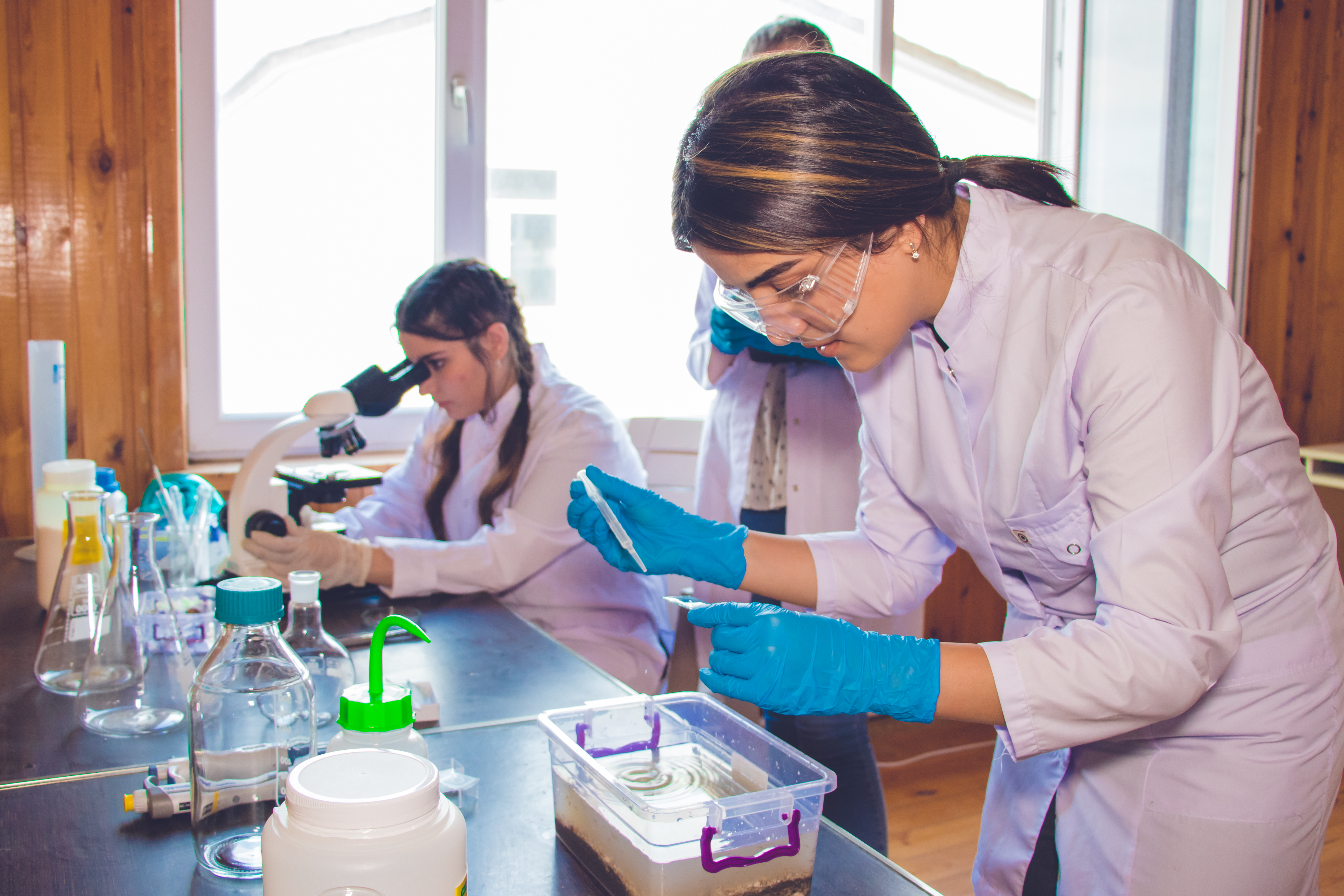 Students majoring in Biology and Ecology along with teachers from the Department of Natural Sciences recently organized a scientific seminar entitled 'The current state of the Caspian Sea as a result of changing climate and anthropogenic factors' at our Caspian Research Centre.
The faculty & students conducted elaborate research on benthic creatures of the Caspian Sea in their laboratory using state-of-the-art techniques & technologies. They came up with some interesting new scientific data.
Director of the center, Elnara Jafarova (Ph.D. Biology) presented detailed findings of the impact of climatic and anthropogenic changes on marine life in the Caspian Sea. Lamiya Yaraliyeva, a fourth-year student majoring in Water Bio-resources, delivered a thought provoking presentation entitled 'The ecological situation of the Caspian Sea and climate change.'
The team's efforts & findings were applauded by the scientific community. They vowed to continue their passion for the planet with sustained scientific research & practical actions.