Cooperation meeting between WCU and APFM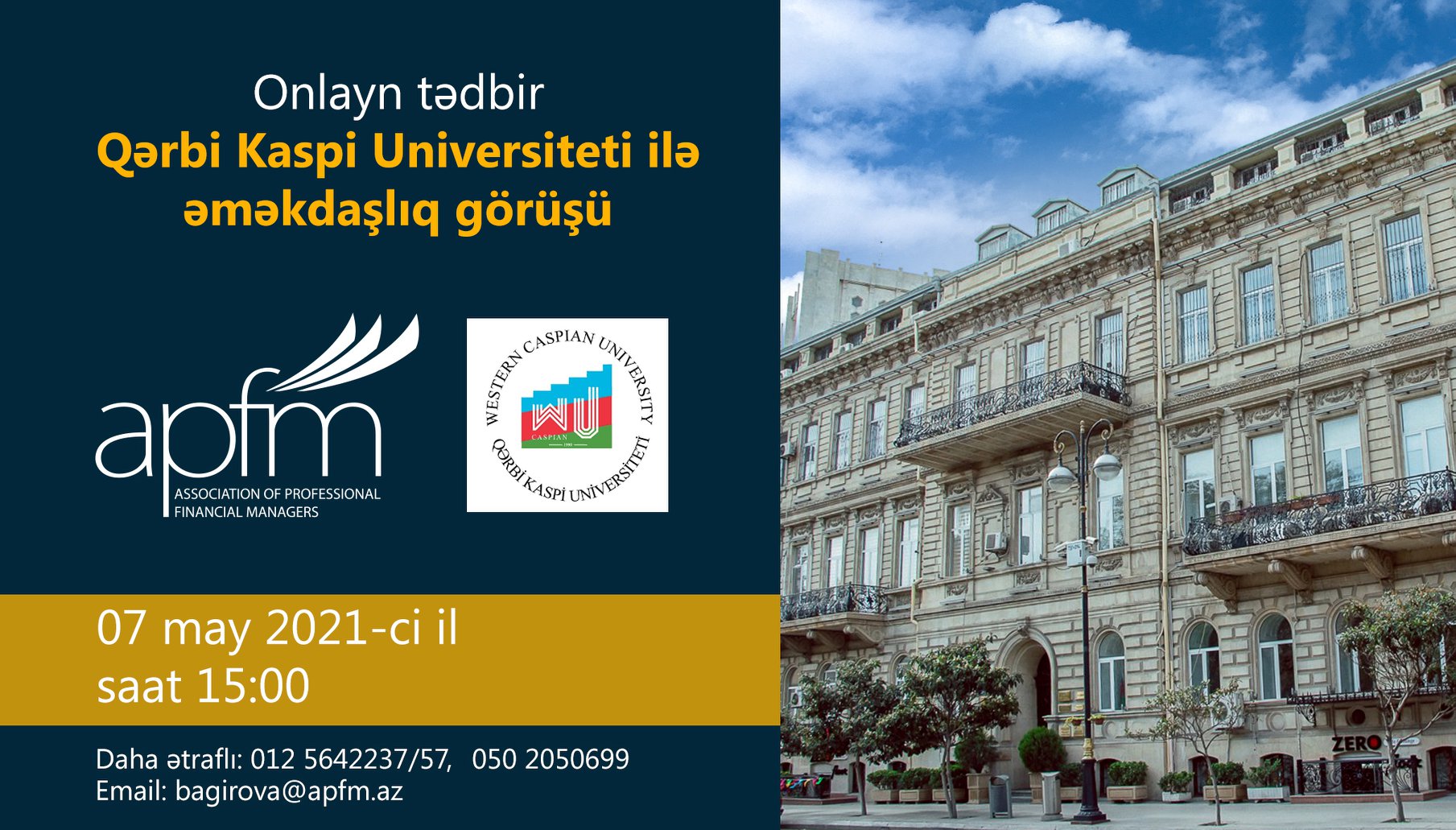 The Azerbaijan Association of Professional Financial Managers (APFM) starts cooperating with the Western Caspian University in training experienced specialists in this field.
For this purpose, the first online event will be held in the framework of cooperation between the Student and Alumni Internship and Development Center of the Western Caspian University and APFM.
The purpose of the event is to explain the legal requirements and tasks to be performed in terms of the formation of practical experience of students studying economics in future employment.
The event will be held on Microsoft Teams on May 7, 2021 at 15:00.
Link to participate:
https://teams.microsoft.com/dl/launcher/launcher.html?url=%2F_%23%2Fl%2Fmeetup-join%2F19%3A424a0b61344d4a65a97d9f0e2ab6febf%40thread.tacv2%2F1620201512519%3Fcontext%3D%257b%2522Tid%2522%253a%25220346efb5-dffb-4aaf-a159-079c1c0325c7%2522%252c%2522Oid%2522%253a%25220ab8867f-a9b9-4909-bb75-121659b2c2cb%2522%257d%26anon%3Dtrue&type=meetup-join&deeplinkId=1174ba9b-65dd-4fc6-a5ef-1d0d76f4a681&directDl=true&msLaunch=true&enableMobilePage=true&suppressPrompt=true&fbclid=IwAR25UuyBIuWiwtgIDNaet-1X5GblapiKZsA8jXI40AA4hilP065JgeILlyk