Another webinar with the participation of foreign professors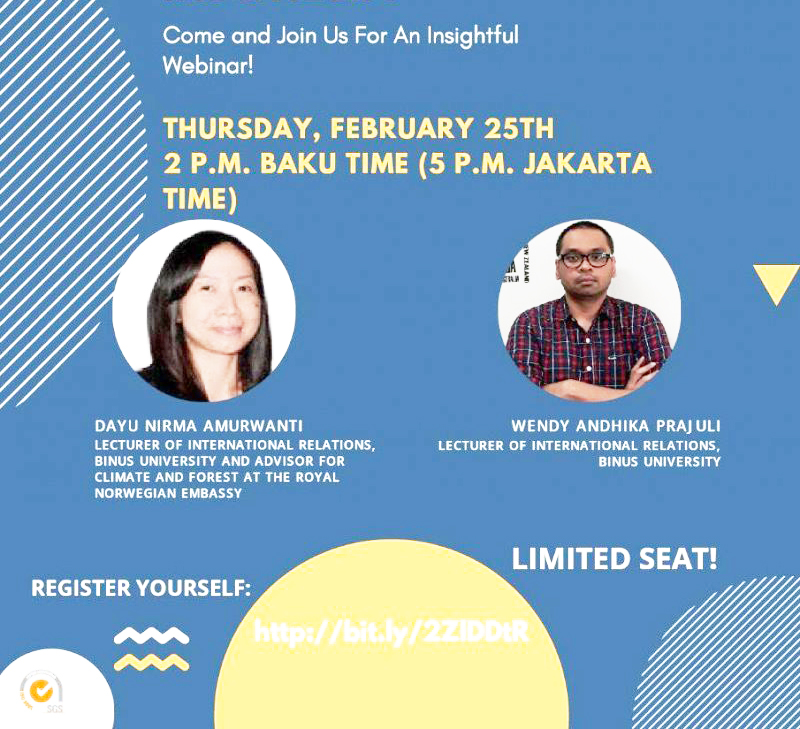 A webinar on "Gender and Development" will be held on February 25 at 14:00, jointly organized by the Western Caspian University and BINUS University of Indonesia. Speakers at the webinar will be Indonesian professors Dayu Nirma Amurwanti and Wendy Andhika Prajuli.
 The event will be held in English and is open to everyone. Certificates will be awarded to those who actively participate in the webinar. To join the webinar, which will be held on the Zoom platform, you need to register.
 You need to fill out the form below to register. To join the event, a link will be sent to the applicant's email: