The American Scientist Thanked Western Caspian University for its Services in the Development of Online Education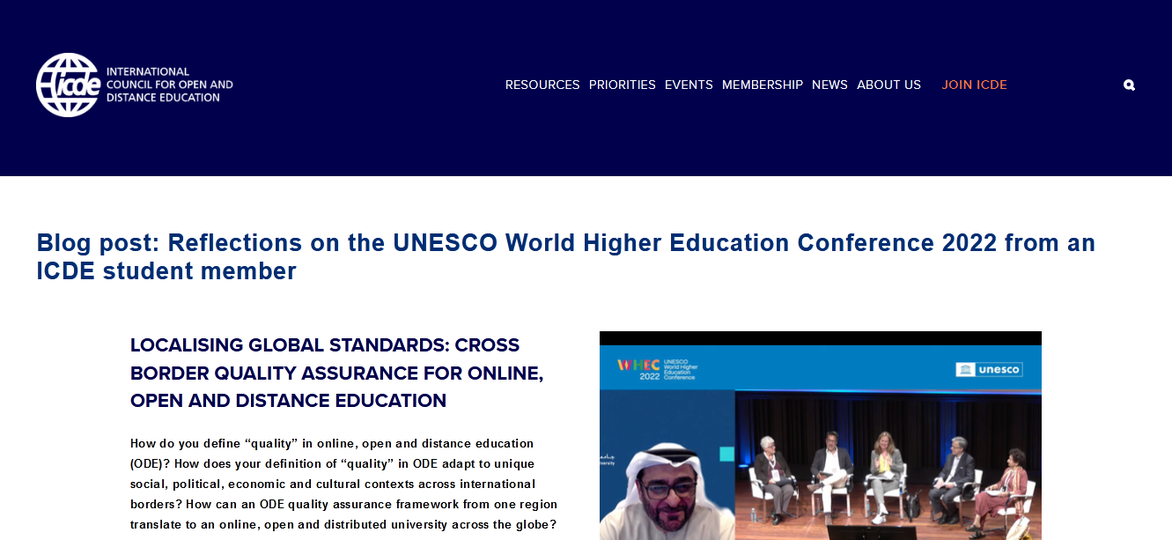 As it is known, in May, Western Caspian University participated in the UNESCO World Higher Education Conference. Member of the International Council on Open and Distance Education, Athabasca University professor Rebecca Heiser shared her impressions of the conference in an article published yesterday, at the same time, referring to the professor of Western Caspian University Huseyn Bagirov, who spoke at the conference, she commented on some considerations.
The author also drew attention to the services of the university in the development of online education and expressed his gratitude for it.
It was noted that the Conference aimed to reshape ideas and practices in higher education in order to ensure sustainable development for humanity.
The discussions focused on new challenges facing education, the impact of new technologies on the teaching quality of higher education institutions, and how educational institutions can benefit from a comparative evaluation system developed at the international level. Heads, professors and specialists of educational agencies of many prestigious universities of the world took part in the conference.
https://www.icde.org/icde-blog/reflections-from-unesco-whec-22?fbclid=IwAR2KVi7B5K8te03BNrVbiNwWzih7ghan4YdxsBFYik82AE-hqI9COhmuQ4M