"2021 Inter-school LEGO Olympiad"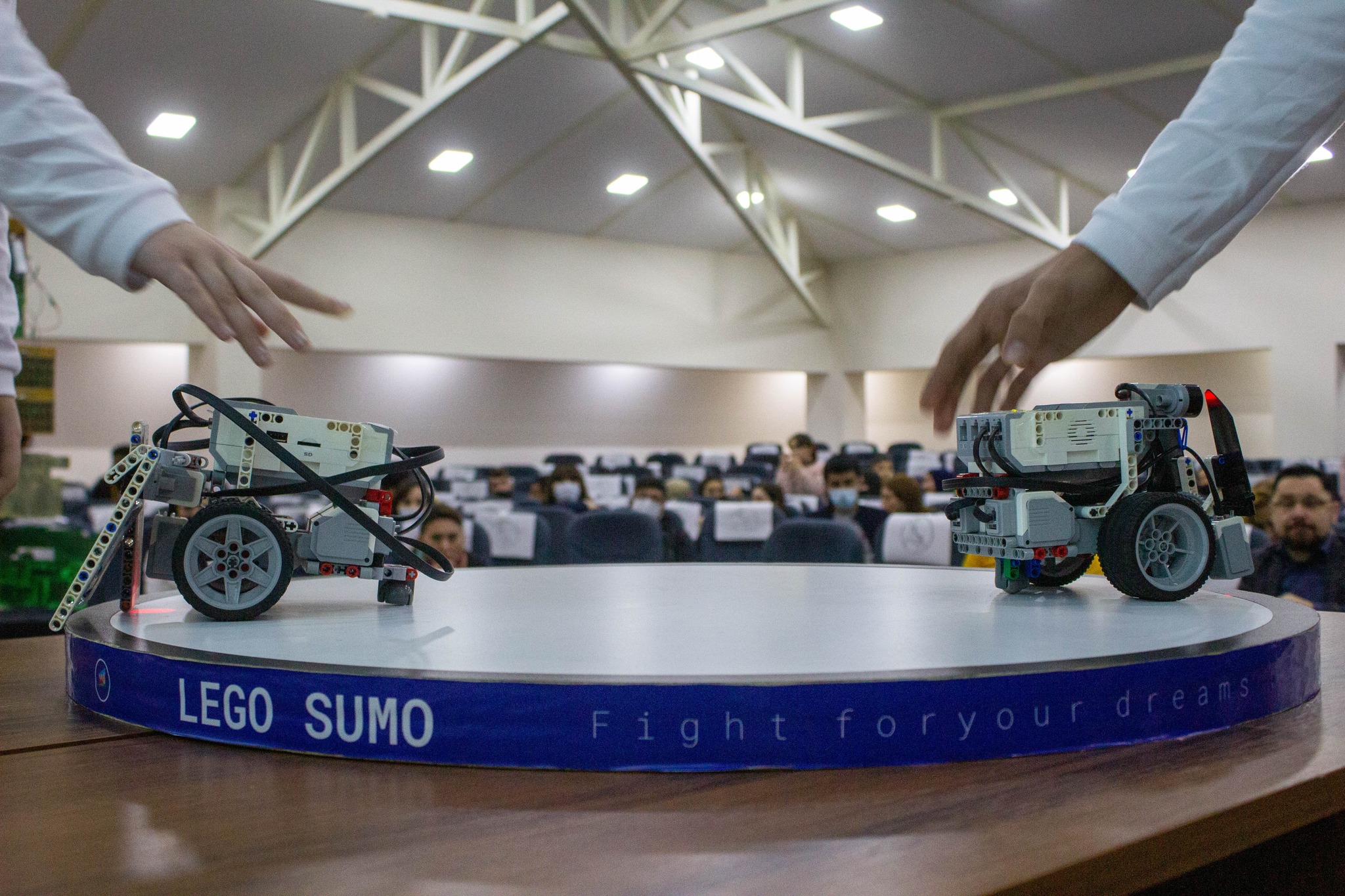 The "2021 Inter-School LEGO Olympiad" was organized by the Western Caspian University.
Before the Olympiad, robotics and programming trainings were organized for schoolchildren, who prepared their robots and made them ready for the competition.
Speaking at the opening ceremony of the competition, Chairman of the Board of Trustees of the Western Caspian University, Professor Huseyn Bagirov wished success to the participants and noted that the IV Industrial Revolution is coming true with the development of engineering.
Winners in 2 categories have been determined in the Olympiad, which took place in an interesting atmosphere.
LEGO Line tracking category:
I PLACE - Ecological Lyceum No. 291 - Rustam Abdullayev, Maxim Bayzentinov
II PLACE - Modern Educational Complex named after H.Aliyev - Sema Jafarova, Mirhabib Asgarov
III PLACE - Turkey Solidarity Foundation Lyceum - Vusala Mammadzade, Nuray Abdullayeva
LEGO SUMO category
I PLACE - High School of Humanities - Erkam Masiyev, Aylin Masiyeva
II PLACE - Educational Complex 132-134 - Omar Huseyn, Mehdi Khanizade
III PLACE - Lyceum named after Heydar Aliyev - Emil Gurbanov, Aykhan Musayev
The winners were awarded valuable gifts and diplomas by the university.
A seminar on "Engineering in the IV Industrial Revolution" with the participation of experts was organized as part of the Olympiad.