"Startup və layihələrin maliyyələşməsində innovativ üsul - Kraudfandinq nədir?" mövzusunda təlim olacaq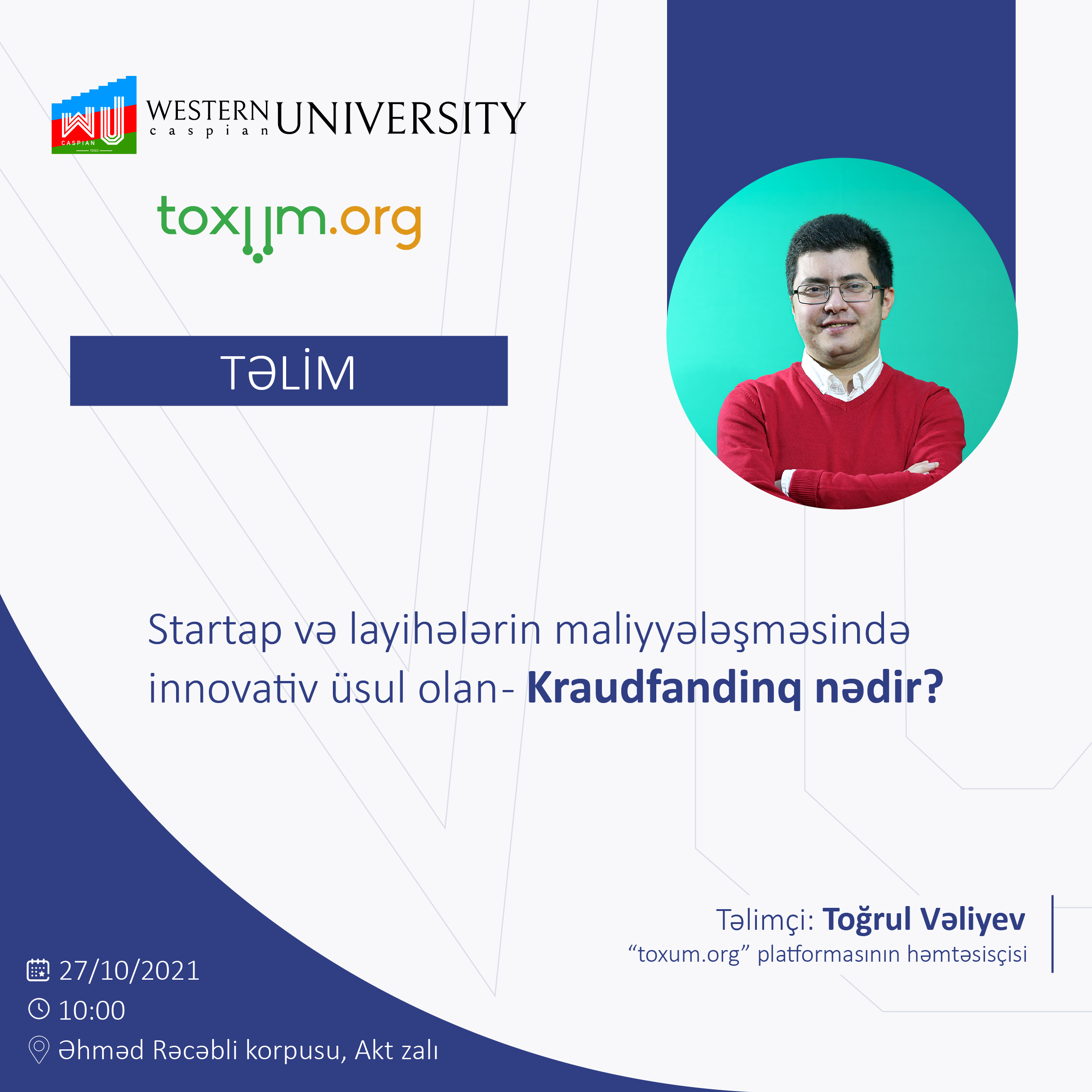 Do you want to start your own business, join the StartUp ecosystem, but don't have enough information?
So, hurry up to take part in the training organized by Western Caspian University Student Life and Toxum.org platform on "What is crowdfunding? - an innovative way in startup and project financing" with the participation of Togrul Valiyev on October 27, 2021!
Training topics:
- What is crowdfunding?
- The history of crowdfunding and how and why it was created?
- Types of crowdfunding
- Crowdfunding in Azerbaijan
- The role of crowdfunding in startup and project financing
- Crowdfunding as a marketing tool
To register: