Greek Professor's Lectures Were Organized for our Students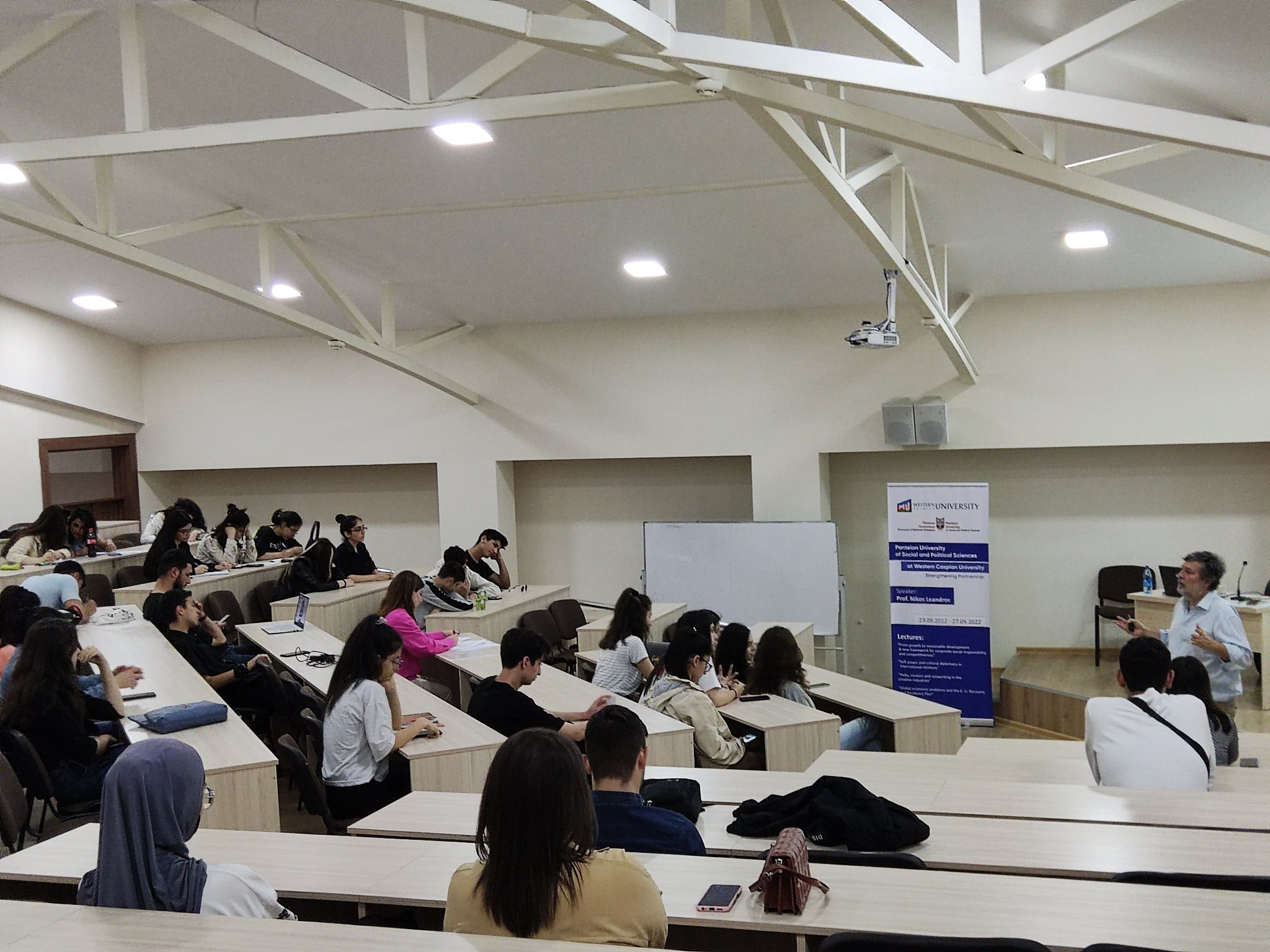 Lectures by Nikos Leandros, Professor of Communication, Media and Culture at the Pantheon University of Social and Political Sciences in Greece, were organized for our students as part of teacher and student exchanges with foreign universities within the framework of the Erasmus + program.
It should be noted that, the professor delivered lectures about "From Development to Sustainable Development. A New Framework for Corporate Social Responsibility and Competitiveness," "Soft Power and Cultural Diplomacy in International Relations," "Centers, Clusters and Networking in Creative Industries," "Global Economic Challenges and the EU Recovery and Sustainability Plan", conducted trainings and answered students' questions.