Sport Club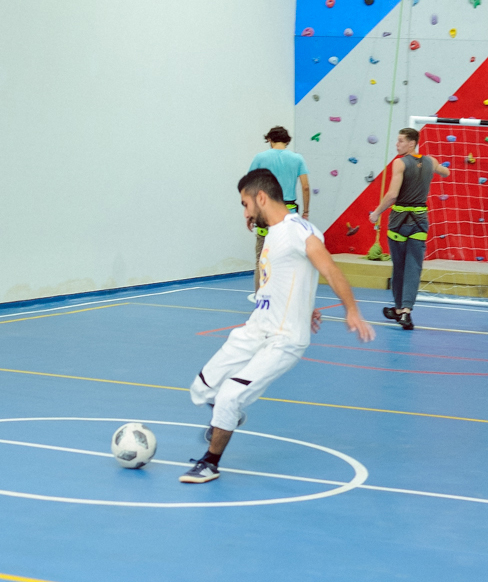 Sports Clubs Union was established at Western Caspian University in order to develop students'  skills in sports, effectively organize their leisure time and develop new interests. 
Sports Clubs Union of Western Caspian University has been operating since 2008. Throughout this time, the sports community has gained some success inside the country and abroad.
There are football, volleyball, and basketball courts that are built to modern standards. Technical equipment for climbing and table tennis are also available.
Sports Clubs Union members climbed on Heydar Aliyev peak , Bazarduzu peak, Shahdag peak and Ataturk peak with other climbers also affiliated with FAİREX. 
Western Caspian University, together with FAİREX, is the first university to cooperate with international expedition programs. The Azerbaijan-Antarctic expedition and the Azerbaijan-Africa expedition were monumental experiences.
Mountain tourism also operates within the sports community as well as hiking tours to mountainous areas. There is an Eco tour and sports climbing within the sports community. Many of our students who have participated in different climbing sports have experienced success. 
Sports Clubs Union include:
Football Club
Football Club, which has been operating since 2008. The modern mini-football hall is at the disposal of our students. 
The school football team has achieved a number of successes and our club has participated in numerous  competitions among universities, with many wins.
Basketball Club
Formed in the Sports Clubs Union, the basketball club has been operating since 2009. Here, we have a modern sports hall and equipment for our basketball team. Team members have their own training sessions.
The team of  Western Caspian University  has been awarded with a diploma by the Youth Student Sports Society for the 3rd place in Basketball (Men) at the IX Republican Universiade among students of higher education institutions.