Azerbaijani-South American Scientific Expedition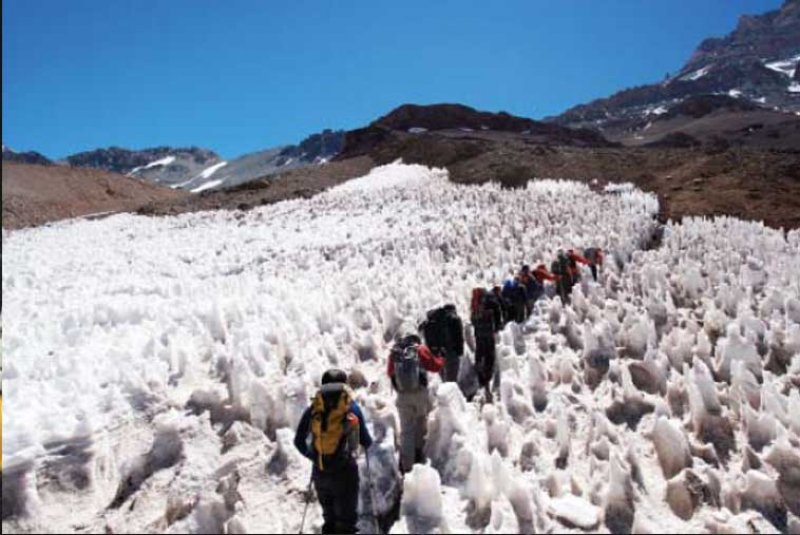 In 2010, an expedition successfully completed an ascent to the highest point of Argentina, the top of Akonkagua Mountain (6962m). The members of the expedition placed the national flag of Azerbaijan and a pendant with the words of the Azerbaijan state national leader, H. Aliyev, "I am proud that I am Azerbaijanian" at the top.
The data acquired by the Azerbaijani-South American scientific expedition today provides direct access to extensive knowledge and information about many inaccessible areas of the continent and in particular, its rich biological diversity. The expedition also deployed banners with the words '2010- the Year of Ecology in Azerbaijan in the Name of a Green World' in both Azerbaijani and English.
Books
Aconcagua Diary (The First Azerbaijan-South American Scientific Expedition). Huseyn Bagirov (Book VI)
Geology of South America. Huseyn Bagirov, Vasif Babazade. (Book IX)
America's Biodiversity. Huseyn Bagirov, Gara Mustafayev, Azerchin Muradov (Book X)
Gallery