Conference: New Directions of Agricultural Development & Environmental Protection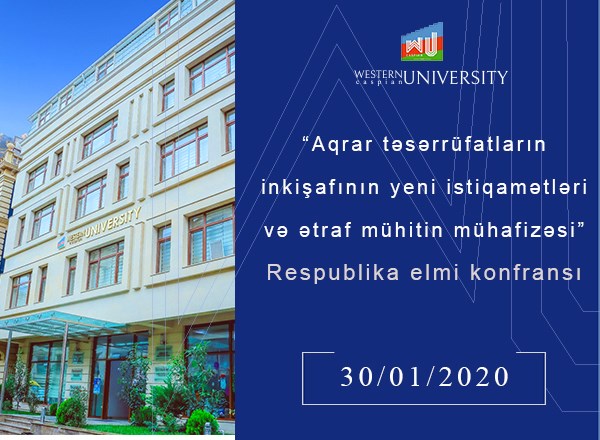 Conference Ecology Part I.pdf
Conference Ecology Part II.pdf
Conference Ecology Part III.pdf
Western Caspian University will host a republican scientific conference entitled 'New Directions of Agricultural Development & Environmental Protection'.
The conference, which will be held on 30th January 2021, will be attended by international and national experts, scientific and pedagogical researchers, doctoral students, dissertators, master's students, heads of regional environmental organizations and other specialists.
The conference will consider new directions of agricultural development, chemicalization and protection of soil ecosystems, new environmental impacts formed by modern agricultural complexes, the leading role of farms in solving food security problems, restoration of ecosystems in the liberated territories of Azerbaijan, and prospects for agricultural development in liberated lands.