An introductory event entitled "Hello, New Student" was held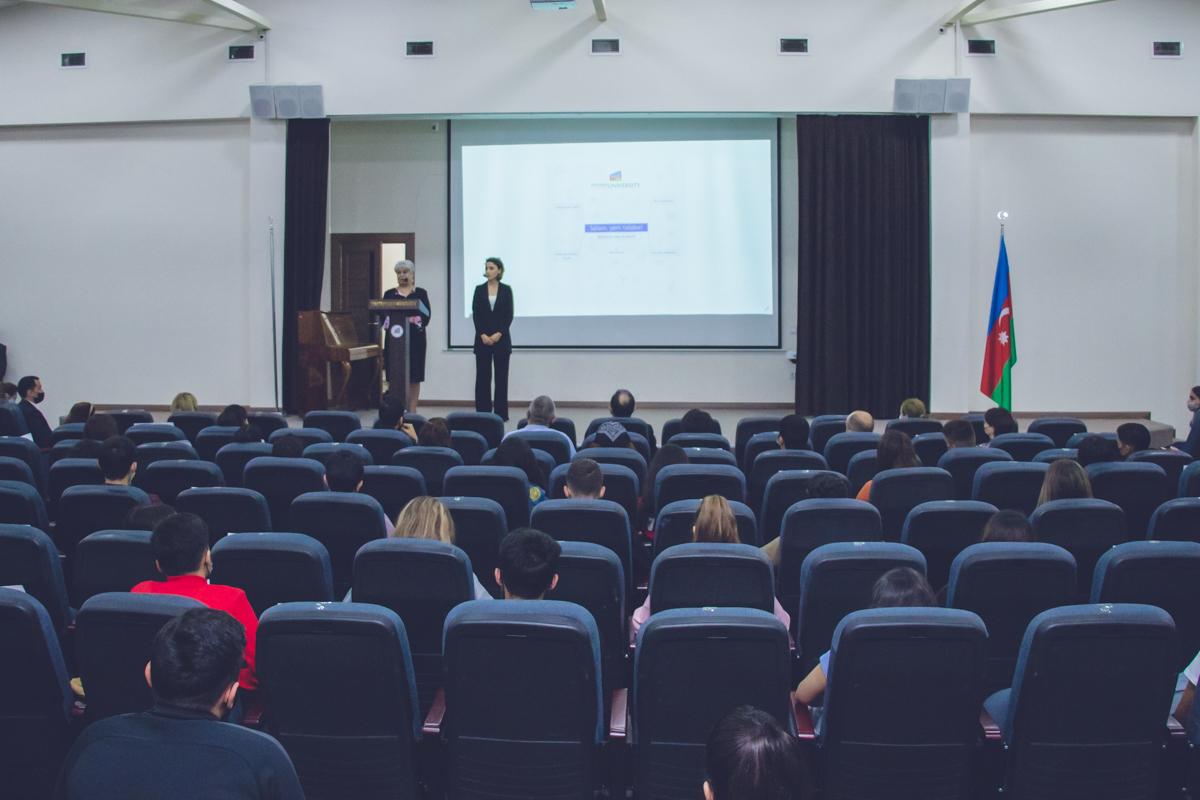 Speaking at the event, the acting rector of the university Zenfira Mammadova congratulated the students of the Western Caspian University and informed about the achievements of the university in recent years. Z.Mammadova noted that the modernization of curricula, consistent measures to improve the quality of education, improvement of infrastructure and material and technical base are reflected in the reports of international rating agencies as well. "This year, the Western Caspian University is ranked 601+ among 1,240 world universities in a ranking that measures the adequacy of the world's universities to the United Nations Sustainable Development Goals and their impact on society. Our university has achieved the best results, especially in 5 areas, and has become one of the best 201-300 universities in the world in these areas."
Member of Parliament, teacher of the Western Caspian University, Doctor of Political Sciences Aydin Mirzazade and Doctor of Political Sciences, Professor Vasila Hajiyeva noted that the students admitted to the Western Caspian University have a chance to become professionals in the next 4 years.
Then the students were given presentations in groups on different specialties.
You can watch the subject of the event at this link: