Our students can benefit from the Coursera platform for free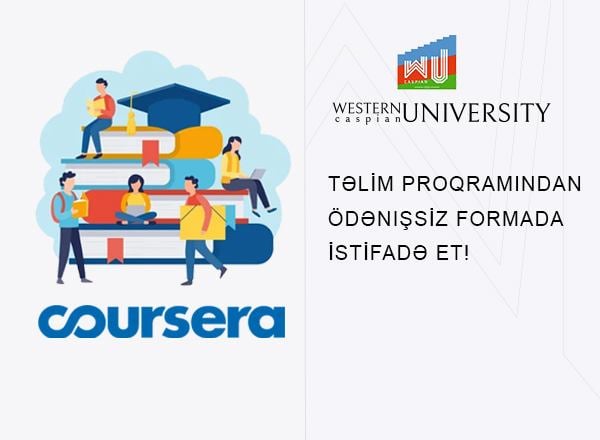 We would like to share with you another opportunity that we have created for our students as a result of the ongoing cooperation between the Western Caspian University and Coursera.
Now every student studying at the Western Caspian University can choose a course on the Coursera platform and get a free certificate by completing this course. Although majority of the courses offered are in English, most of the course materials have subtitles in Turkish and Russian.
To take advantage of this opportunity, you can write your name, surname and specialty and send it to the e-mail address administration_iro@wcu.edu.az.
If you have additional questions, you can write to the e-mail address administration_iro@wcu.edu.az or contact the international relations department of the university. (Room 214, Istiglaliyyat 31, educational building of the Western Caspian University near Icheri Sheher metro station)