An Interesting Action from Our Students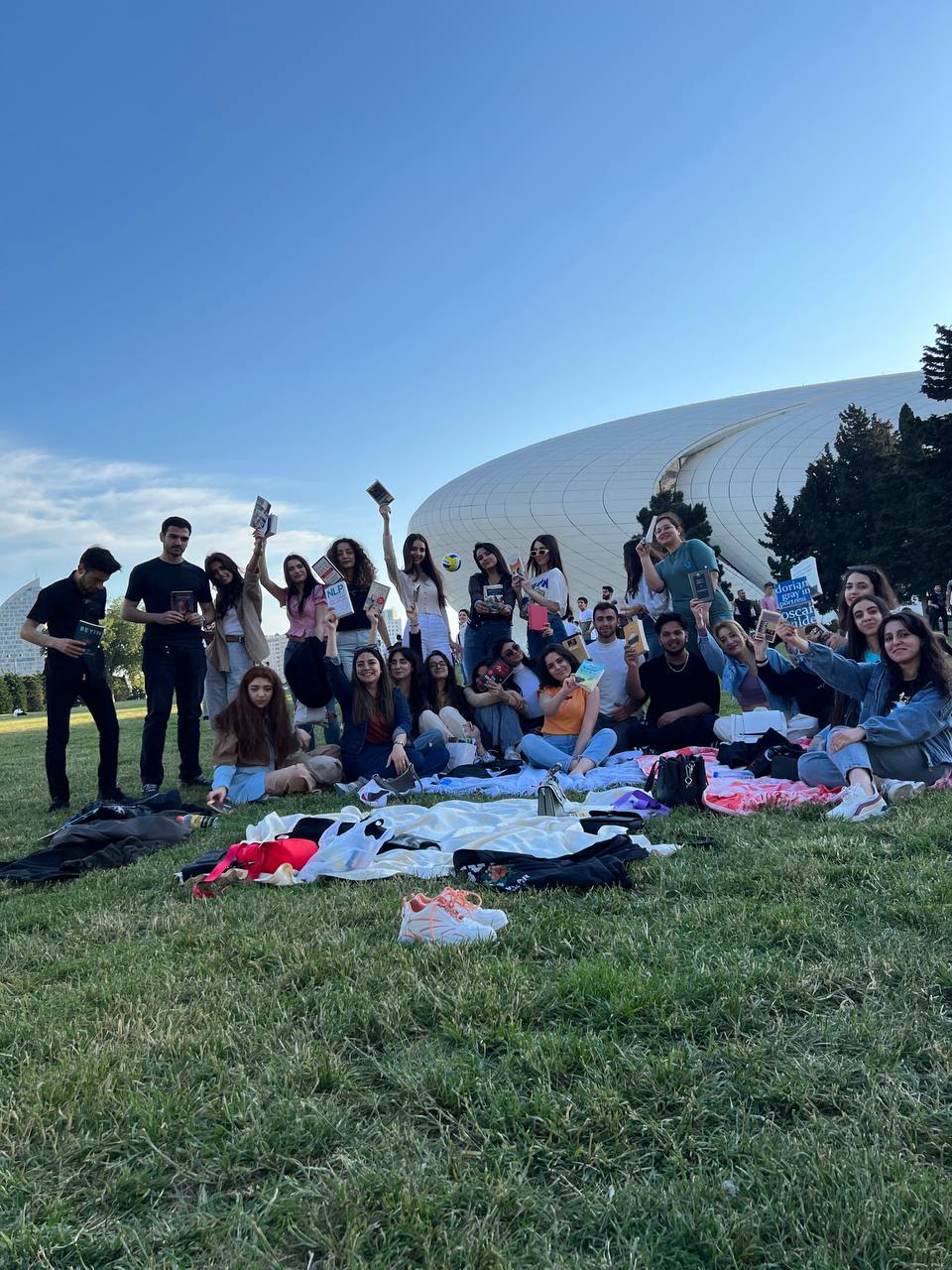 The students of the Faculty of Philology of our University held an action called "Books are infested by bookworms" under the leadership of Gunay Valibeyli, the teacher of the Department of English Language and Literature. The action started at Icheri Sheher metro station. The students started reading books in a group from the very beginning of the action; consequently, it attracted the interest of those around them. The action finished at the Heydar Aliyev Center.
The purpose of the action was to draw public attention to the book and increase interest in reading.